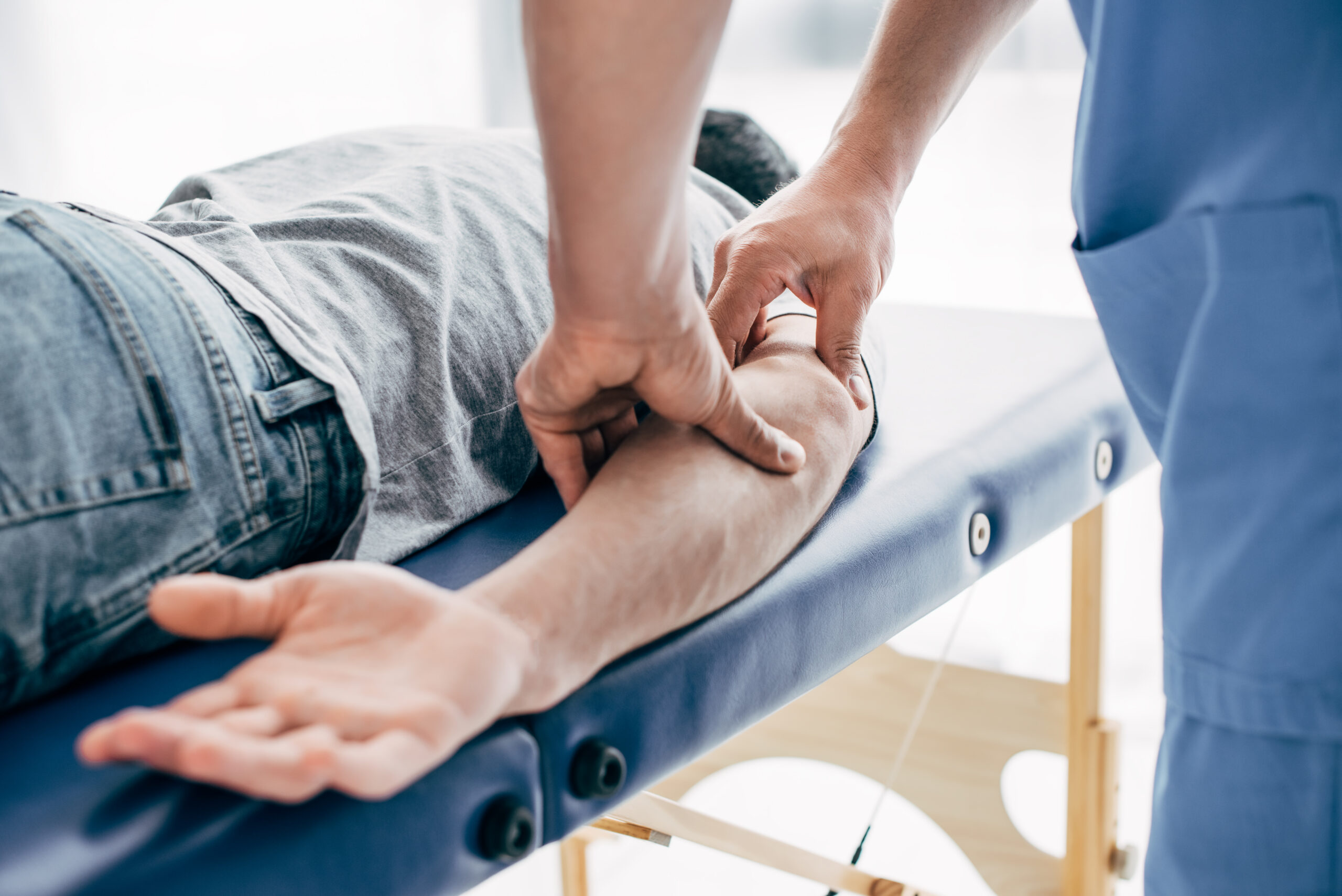 Have you ever wondered what your local chiropractor does on a daily basis? If you're not a patient, perhaps you have been curious about chiropractic as a career. No matter what your reason, chiropractors have a busy, yet fulfilling job of helping people achieve long-term health and pain relief. Let's take a closer look at a typical day in the life of a chiropractor.
The Typical Day in the Life of a Chiropractor
Work Schedule and Environment
Most chiropractors work a standard 9 to 5 schedule. Many practices stay open later and on weekends to provide services for patients that can't visit during normal business hours. These extended hours are usually by appointment only. Rush hour for chiropractors is in the mornings and evenings, which is when most of their patients are able to visit for appointments. 
As for the work environment, most chiropractors work in an office environment. They can work in a diverse range of businesses, including everything from hospitals to private practices to corporations and schools. It's not common for chiropractors to work outside. 
Workflow
Since every practice is unique, it's hard to specify a set workflow. However, chiropractors may see anywhere from 30 to 100 patients a week. Others may only see a few patients a week. It just depends on the location, practice, and time of the week. If it's a holiday season, patients may forgo visiting their chiropractor while they scramble to check off their to-do lists.
A typical office has multiple exam rooms, which helps reduce the patient waiting time. The chiropractor will typically see multiple patients back to back. For any consultations, this requires additional time, which chiropractors plan for when scheduling patients. During the consultation, chiropractors will ask key questions to diagnose the patient and create a personalized treatment plan. If needed, the chiropractor may perform diagnostic testing or an exam. 
Chiropractic Exams and Adjustments
Chiropractors are generally on their feet for the majority of the work day. They have several labor-intensive duties, including diagnosing patients, as well as performing adjustments and therapy. Since they see a diverse range of patients, they treat patients of all shapes, sizes, and ages. This is why chiropractors must be strong and flexible to perform their duties successfully.
Manage Business
If chiropractors own their own practice, they also stay busy managing their business. This may involve checking emails, text messages, and voicemails from patients and other health professionals. To maintain their business, they will likely have a professional chiropractic website. Indeed, this will require ensuring that the site stays relevant, optimized, and competitive. A strong online presence via social media channels and a website will help chiropractors gain new patient leads and help more people obtain lasting health. 
Additionally, running a business requires constantly finding new ways to grow in the local community. Chiropractors will do this by offering new services, hosting wellness events and classes, and even selling products in their office. 
Communicate with Patients
Like any health professional, chiropractors must have excellent written and oral communication skills. They must be able to carefully listen to their patients, as well as clearly answer their patients in a way that makes sense. This communication may take place in-person, in an email or text message, over the phone, or on a video meeting. Chiropractors that can effectively communicate with patients have a greater chance of helping them achieve better health and wellness compared to a doctor that lacks communication skills.
As you can see, chiropractors have a busy, yet highly rewarding career. They get to make a real impact on their patients' health and well-being. This job can be stressful and exhausting, but most believe it's worth it when what they do helps people achieve a higher quality of life without any drugs or invasive surgeries.