How to Become a Chiropractor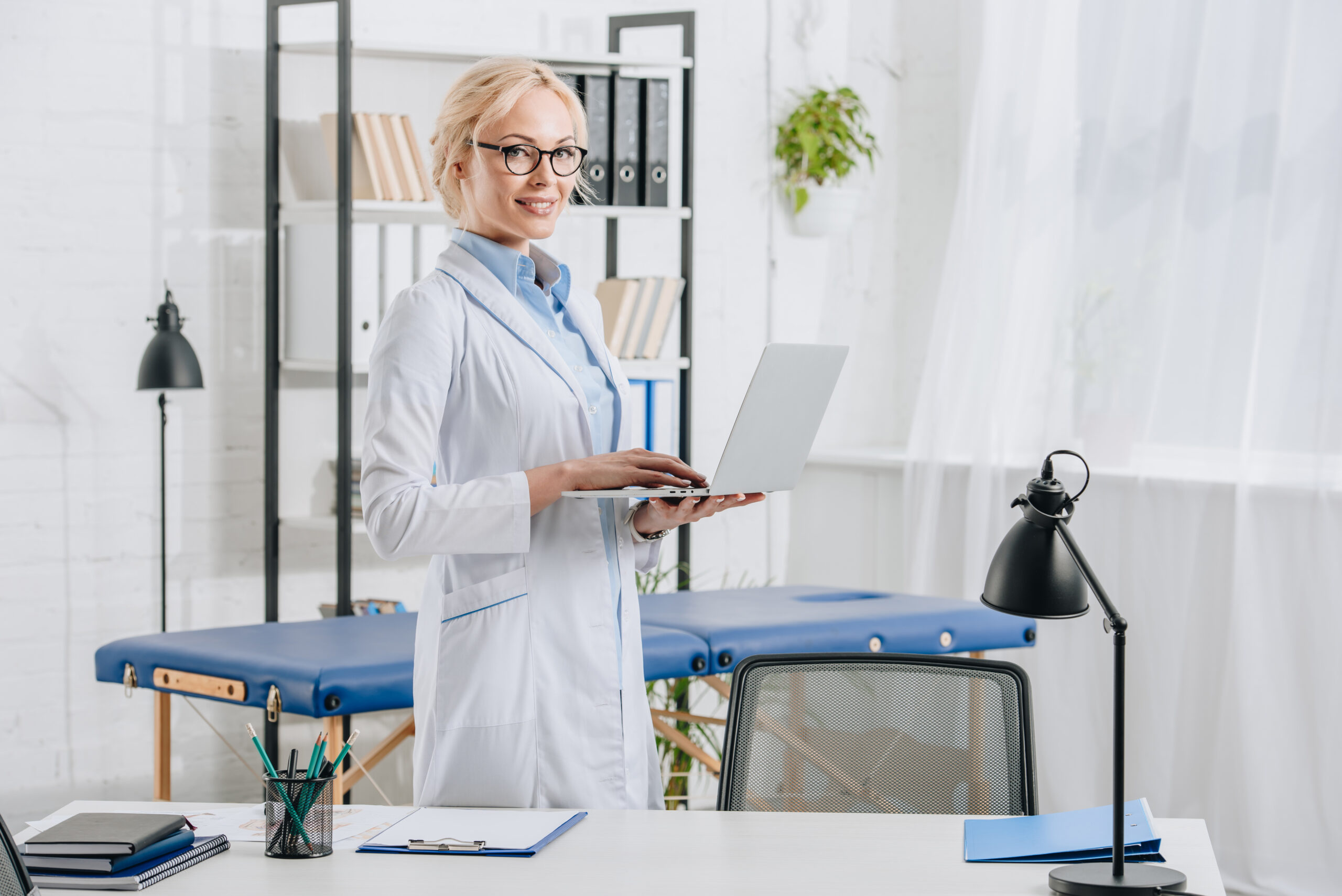 Do you want to help people obtain optimal health and well-being on a daily basis? Do you enjoy helping other people achieve their health goals through holistic care? If yes, you may want to consider becoming a chiropractor. Chiropractors are licensed doctors that treat and prevent health issues, as well as promote lasting health and wellness in their local communities. Let's take a look at how to become a chiropractor, so you can determine if this career is right for you.
How Do You Become a Chiropractor? 
Earn Undergraduate Studies
Before being accepted into a chiropractic degree, students must complete 90 semester hours from an accredited undergraduate degree. This is around 3 to 4 years of school depending on how long each term is. Students must maintain a grade point average of at least 3.0 on a 4.0 grading scale.
Earn a Doctor of Chiropractic Degree
After finishing the first requirement, students must then earn a Doctor of Chiropractic (D.C.) degree from an accredited chiropractic college. This is typically a four year program, which will provide over 4,200 hours of valuable hands-on training and laboratory and clinical internship experience from a community of expert chiropractors. Indeed, these teachers not only teach the future chiropractors all about chiropractic, but also role model what it means to maintain lasting health and wellness.
Obtain a Chiropractic License
After earning the doctoral degree, chiropractors must pass the National Board of Chiropractic Examiners (NCBE) exam. This is a four part exam that can be taken at different times while you earn your degree. Once you pass this exam, you will then obtain your chiropractic license. Currently, all states require chiropractors to have a Doctor of Chiropractic degree and have passed the certification exam before they can legally practice in their specific state. This is to ensure that only qualified chiropractors that have become experts in chiropractic practice on patients.
Find a Specialty
Now that you have your license, congratulations! This is a huge success as the chiropractic training, education, and exam requirements can be intense. You can now consider a specialty within the broad field of chiropractic. Common specialties include pediatrics, prenatal, sports injuries, auto accidents, geriatrics, or treating specific types of pain like back issues.
Become a Licensed Chiropractor
As a licensed chiropractor, you have a huge opportunity to help your local communities live healthier lives free from their health burdens. This is a challenging, yet rewarding career that allows you to set your own schedule, maintain a healthy work life balance, and help your patients feel better. 
As you can see, becoming a chiropractor is a rewarding career that requires time, patience, and compassion for others. We hope you found this article helpful and it helped you decide whether chiropractic is a career worth pursuing. If you want to get even more insight about the daily life of a chiropractor, you can call your local chiropractor for all the details. Your local chiropractor will be honored that you contacted them and will be happy to answer your questions about becoming a Doctor of Chiropractic. Once you become a chiropractor, contact Brand Chiro in Wilmington, NC for all your digital chiropractic needs.