How to Improve Customer Service at Your Chiropractic Office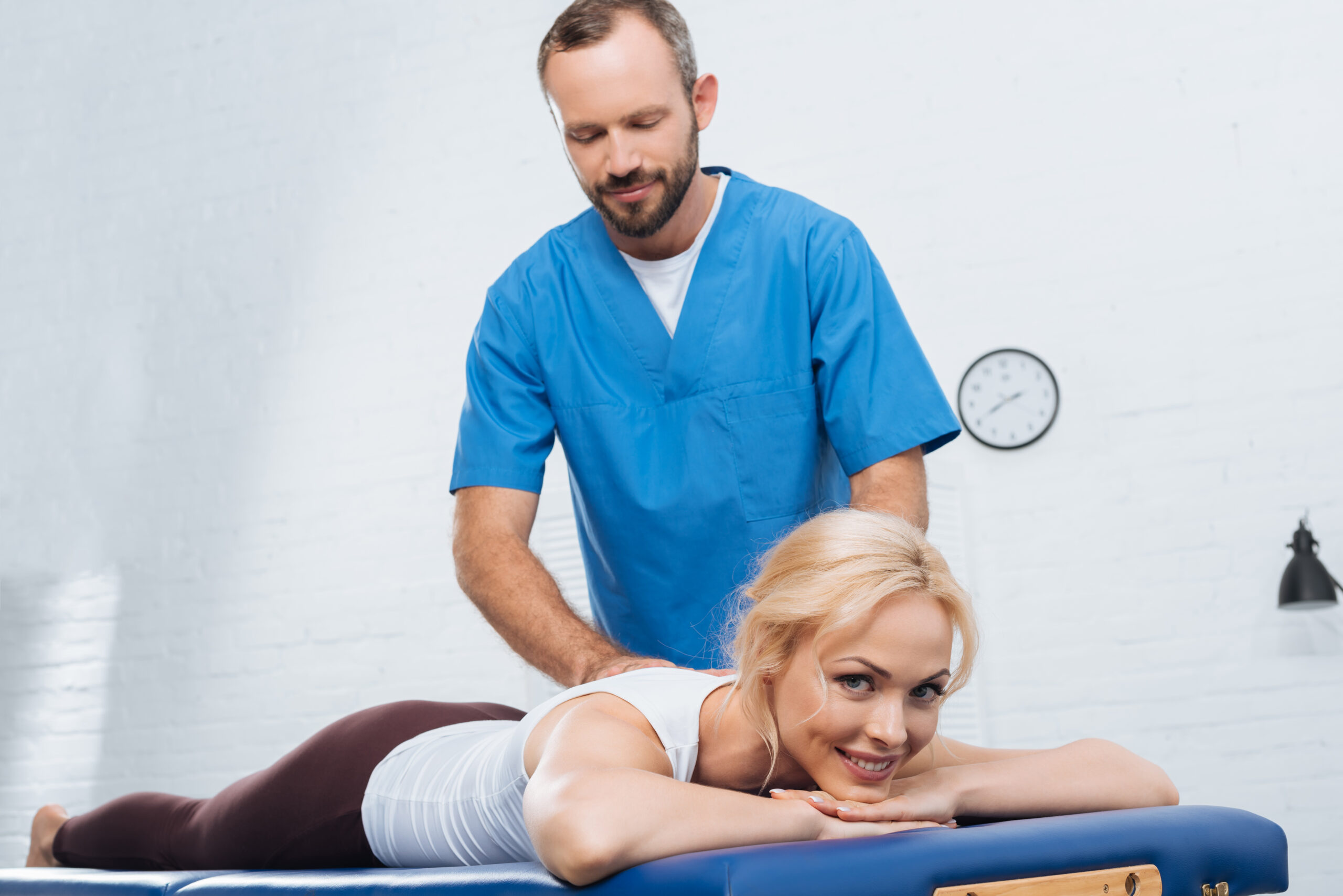 Every year, millions of Americans receive chiropractic adjustments from licensed chiropractors. As chiropractic care continues to grow in popularity, it's important that your practice stands out from other offices in your community. One effective approach is to focus on improving your customer service at your chiropractic office. Let's take a look at some helpful tips to improve your practice's customer service.
1. Listen to Patients
As a business, delivering excellent customer service is a top priority. When your patients are talking, listen carefully to what they share with you. You may discover what they love about your practice, services, and prices, as well as the things they aren't crazy about. Use this valuable feedback to improve your customer service. 
For example, if several customers inform you that the front receptionist is not polite when being asked questions, take note of this. Talk with your office staff about their side of the story and determine what the best plan of action is moving forward. When you take action to solve a patient's problems, it shows them that you care about their experiences at your practice and value them as a member of your chiropractic family. By listening to your patients, they are more likely to continue visiting your office compared to a practice that does not show the same level of caring and attentiveness to their patients.
2. Keep Your Word
As a professional business, it's imperative that you keep your word. This builds trust necessary to improve your customer service and increase patient loyalty at your office. Be careful to only make promises that you can keep. 
For example, don't tell a patient they will be healed by a specific date unless you can guarantee those results. Since chiropractic focuses on holistic health, it's better to tell patients that they can expect to see results within a certain period of time, but that each patient's results will vary. 
Providing these types of legal disclosures show that you are honest, professional, and trustworthy. The last thing you want is for a patient to leave your office because you told them something that wasn't true.
3. Apologize When Mistakes Are Made
As humans, we all make mistakes from time to time. This is just human nature. When your office makes a mistake, be quick to apologize and resolve the issue in a prompt, professional manner. Your patients will appreciate you being honest about the mistake and taking responsibility for it. 
For example, if your office staff told a patient an incorrect price for a specific service, this would be pretty upsetting for a patient once it's time to pay for their appointment. In this scenario, the staff member can apologize and ensure that the patient is charged the correct amount. In the future, your office can formulate a plan so these types of issues can be avoided, such as having a reference sheet for updated services and prices.
4. Reduce Wait Times
In today's busy society, it can be frustrating when patients have to wait a long time until they have their appointment. If a chiropractor is taking longer than expected with a current patient's appointment, the office staff should immediately notify the next patient that their appointment will be a bit behind schedule. This gives the patient time to plan for this later time. 
If the patient is already at your office, the staff can provide regular updates on when they will be seen and offer drinks, snacks, and/or reading material while they wait. By being attentive to patients, this will help mitigate any frustration caused by the chiropractor running behind and show that the patient waiting has not been forgotten.
5. Thank Your Patients
This is such a simple gesture, but one that should not be forgotten. You can make your patients' day when you take the time to smile and tell them thank you for being an amazing patient and choosing their office. Always remember that your patients chose your office over the competition, so regularly show your appreciation to them in various ways.
Tips to Thank Patients:
Offer a free chiropractic how-to book to stay healthy

Offer a discount for a specific service at their next appointment

Send an email on their birthday and for major holidays

Offer drinks, snacks, and reading materials in your waiting room. No one likes to be bored.
6. Respect Your Patients
As a healthcare provider, your office should always maintain a high level of respect for patients and all staff members. This is a key ingredient for creating a positive, healthy environment where patients feel comfortable, relaxed, and safe. In turn, this type of environment will make it easier for appointments to be successful. After all, it's a lot harder to feel relaxed during an appointment if the office environment is tense and the staff are rude.
We hope you enjoyed this week's article sharing some handy tips for improving your office's customer service. If you use these tips, it will help your office continue to provide high-quality customer service alongside your chiropractic services. You will find that patients will continue to come back and will tell all their friends and family about your practice. Check out Brand Chiro today for all your chiropractic website design and chiropractic marketing needs.