Tips for Getting New Chiropractic Patients in 2021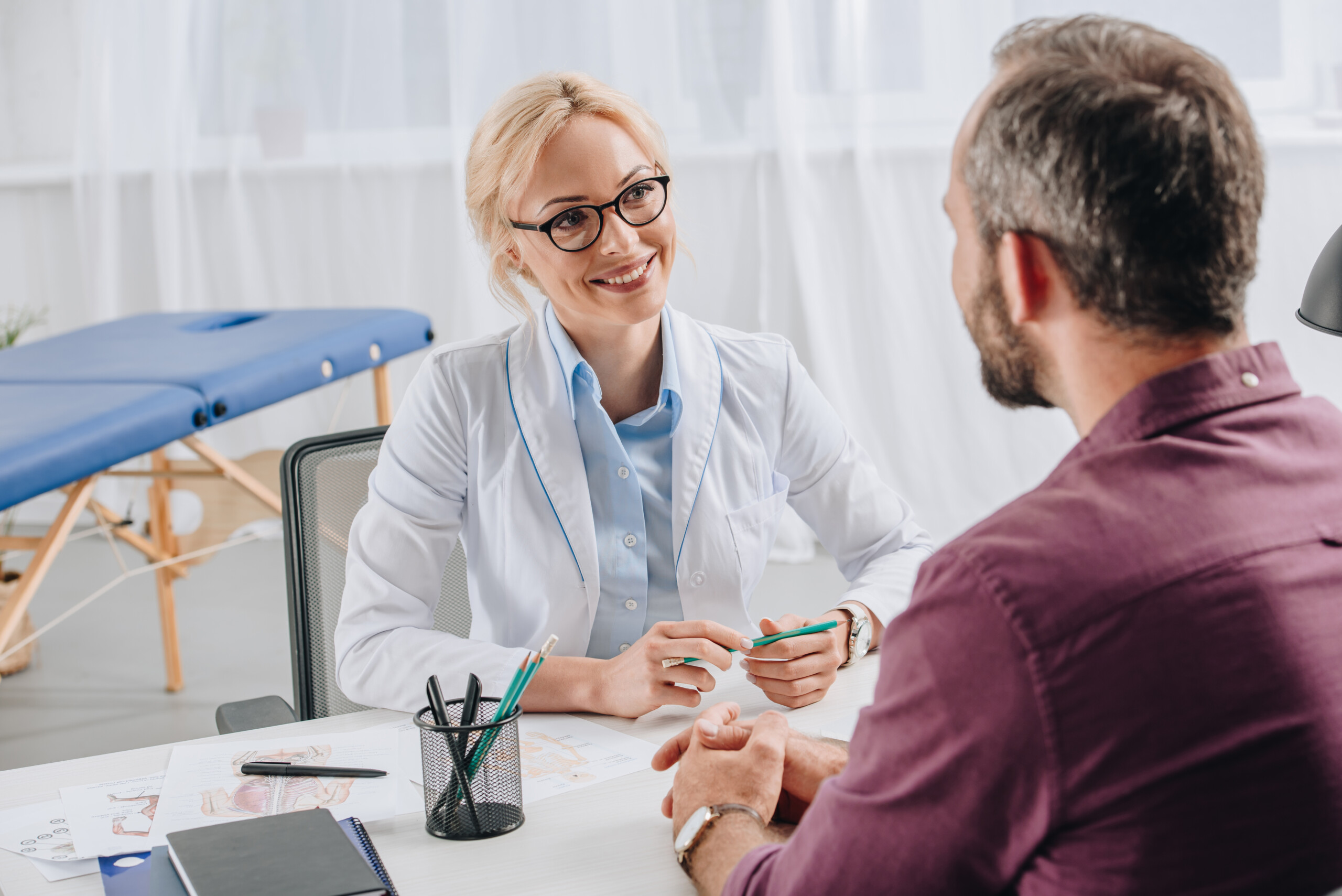 As the new year approaches, you are probably thinking of setting new goals for your chiropractic office. Like any practice, you want to help more people live healthier, more enjoyable lives through your holistic care. Since more people are replacing traditional medicine with chiropractic care, this is a great time to reach out to potential patients looking for your type of services. To help you get new patients, this article will discuss some tips that will attract new patients to your site through content marketing, blogging, social media, patient testimonials, and community involvement.
Before we dive into these tips, it's important to point out that having a hand-crafted chiropractic website will help you stand out online. Indeed, site visitors will take notice of websites that are specially designed for their chiropractic needs with relevant content, contact information, and professional images and videos that showcase your office.
1. Take Advantage of Content Marketing
Content marketing is a strategy that offers visitors free content, such as e-books, videos, and articles, in exchange for their contact information. With this information, you can send your potential patients emails about your services, chiropractic benefits, possible discounts, referral program, and community efforts. If visitors eventually become your new patients, they will tell their friends and family through word of mouth, leading to more new patients.
2. Write Weekly Blog Posts
Did you know Google prefers websites that regularly update their sites with high-quality, useful content? As a major search engine, Google answers users questions every second of the day. Therefore, Google ranks sites higher that effectively answer patients' most commonly asked questions through relevant blog posts.
Wondering what to blog about? As a chiropractor, it's important to write topics on health and wellness, such as your chiropractic services, chiropractic benefits, research on different techniques, and passion projects that show visitors how much you care about your patients and local community's health and well-being. Indeed, blogging also shows site visitors that you are an expert in your industry, which will help them trust you and hopefully lead them to becoming your next patients.
3. Connect via Social Media
Connecting on social media channels is a powerful way to reach new patients. Aside from blogging, you can post a wide variety of social media content for your chiropractic office. This includes health and wellness tips, interesting videos, and informative articles, as well as links to your blog posts from your chiropractic website.
If you do this regularly, you can not only gain new patients, but retain current patients by reminding them of the importance of regularly going to see you to maintain their optimal health. Part of being health is taking preventative measures that avoid pain, illness, and other health issues.
Additionally, staying active on social platforms will help you get the word out about how effective chiropractic care is at not only providing pain relief, but identifying the cause of pain and health issues and then healing the whole body to prevent future problems.
4. Ask for Patient Testimonial Videos
In today's digital age, site visitors use patient reviews to help them decide whether to contact you about your services and become a patient. Patient testimonial videos are another effective method to provide social proof that your chiropractic office is professional, trustworthy, knowledgeable, and friendly.
Asking happy patients to share their chiropractic journey and overall experiences with your office has a significant impact on site visitors' decision-making progress. You can record these videos with a smartphone or hire experts to create professional testimonial videos for your office.
5. Get Involved with Your Local Community
For small businesses, staying active in the local community is beneficial. For one, it shows people how much you care about your community. It also gives you an opportunity to connect with your local community and better understand their needs related to health and wellness. Perhaps some parents with young children are unaware of how safe and effective chiropractic care can be. Take notice of these concerns and needs to help educate and promote chiropractic care in your local community.
Even during a pandemic, you can create live virtual events via social media where you discuss some health and wellness tips, answer viewers' questions, and do a giveaway at the end for everyone watching. A giveaway prize could be a free adjustment as a first time patient. Make sure you share any events with current patients and encourage them to attend with friends and family. This type of community involvement helps you promote your practice and share your passion for what you do.
I hope you found these quick tips helpful as you pave the way to a brighter new year. By incorporating these tips into your practice, you will bring in new patients and keep the existing patients feeling valued and appreciated. If you are looking for personalized chiropractic website design, look no further than the experts at Brand Chiro.