Top 5 Tips for Effective Logo Design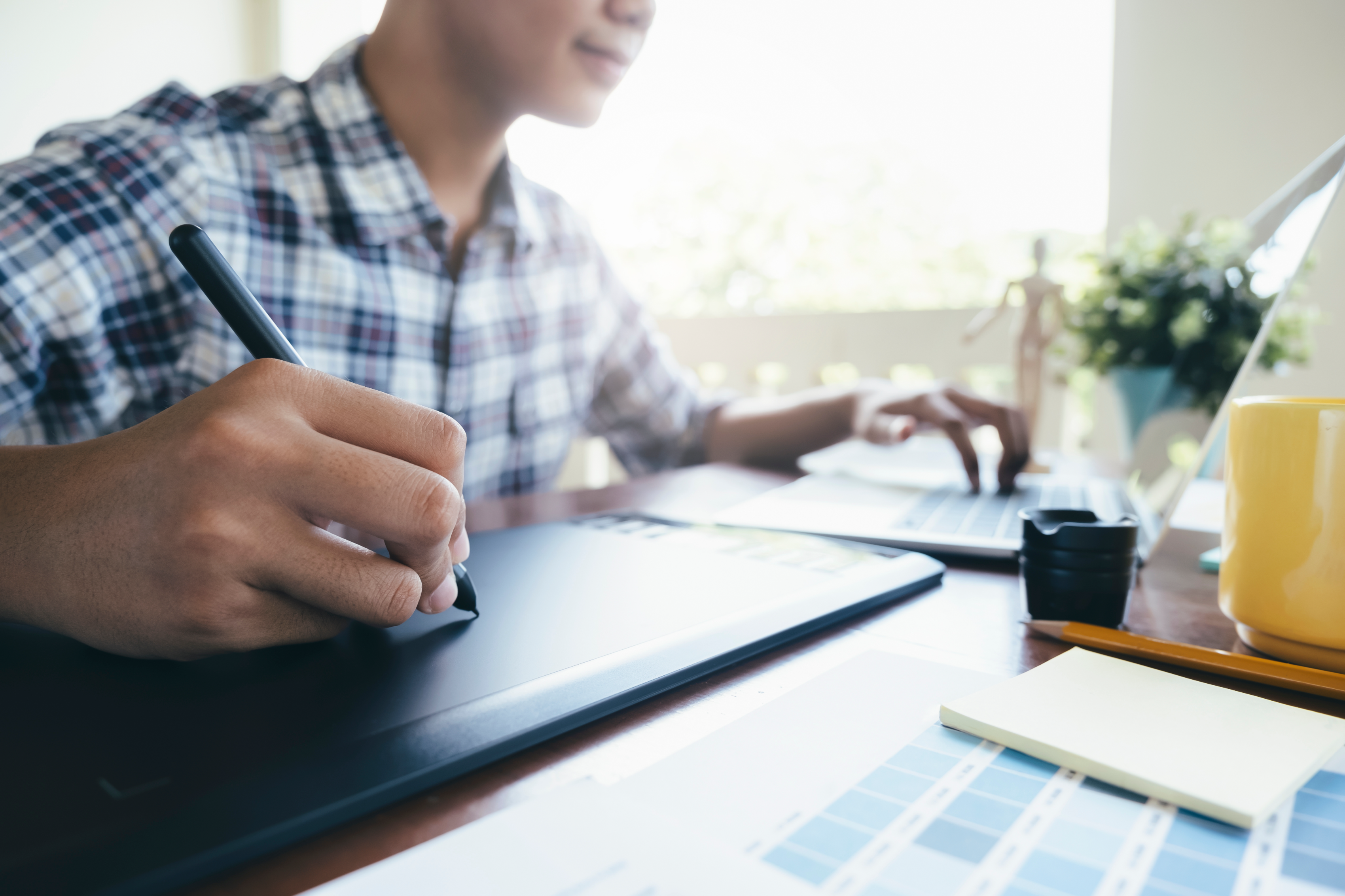 As a site owner, part of building a successful website is creation an effective logo design. Logo design refers to any symbol or word mark that visually represents your brand. While there are thousands of cheap or free logo designs available online, hiring a professional designer to design a custom logo is a worthy investment for your business. A custom logo gives you the opportunity to create a recognizable, powerful image for your brand and stand out in the crow of over 1 billion sites globally.
In this article, I will discuss the top 5 tips for effective logo design, which include simplicity, color, memorability, timelessness, and appropriateness. These tips are fairly broad, so they can be applied to a variety of businesses from chiropractic offices to non-profit organizations.
1. Simplicity
When you think of simple designs, what brands come to mind? A few examples include McDonald's, Target, and Nike. These iconic brands are memorable because they are simple and easy to remember. Once you see them, you immediately know who they are and what they represent.
When designing your logo, always keep simplicity in mind. It's easy to over design, but you should try to focus on a simple, powerful design that is easy to remember and identify. If you own a dental office, consider choosing a simple design that is professional and gets the point across of who you are and what you do. For example, use a tooth or toothpaste logo, which is simple and memorable.
2. Color
No matter what type of logo you are designing, color is a key ingredient for a successful design. The color palette you choose does more than just quench the visual appetite. It also communicates certain feelings and ideas to your target audience. Financial businesses and medical organizations tend to use blue tones to communicate professionalism and trust, while many restaurants use shades of red to excite their audience.
With this color psychology in mind, it will be easier to create an effective logo that communicates the ideas and feelings you want your target audience to have about your brand. The last thing anyone wants is to steer potential customers away from their business because they were sending a wrong or unclear message through their logo design. For example, it may not be appropriate to use red (excitement and passion) for a spa logo that is striving to establish a zen-like vibe for customers.
3. Memorability
Simple and memorable logos go hand to hand. Just like the examples mentioned before, companies like McDonald's and Nike designed logos that leave a lasting impression on people. Golden arches and a black swoosh are memorable. Depending on your age, you will have certain memories associated with these iconic logos that may bring feelings of joy, simpler times, motivation, and hope.
If you want to create a memorable logo, it's essential that you design it in a way that makes it easy for people to remember and communicates the feelings and ideas you want your target audience to have with your brand.
4. Timelessness
Like anything, trends exist for a reason. They are super popular for a certain time, but then disappear once the next trend surfaces. It's the same way with logo designs, which many designers follow. However, it is recommend to create a more timeless logo that is still relevant and effective whether it's 2020 or 2100.
By creating a timeless design, you avoid the possibility of looking outdated, silly, or worse, unforgettable. Indeed, it's better to create a design that speaks directly to your target audience in a way that will make sense now and in the future. For example, if you own a seafood restaurant, you may choose a spoon and fork design that communicates who you are and lasts through the ages. Silverware communicates dining, which will always be relevant to people.
5. Appropriateness
Sometimes, it can be hard to stifle the creative juices once they start flowing. However, it's crucial to design a logo that is appropriate for your specific brand. If you skip this step, it can risk confusing your target audience as they may not understand who you are or what you do.
For example, if you own a chiropractic office, a pink dragon logo wouldn't communicate your brand or translate as a professional, trustworthy operation to clients. Instead, a chiropractic office may benefit from a logo involving a person standing up straight or a properly aligned spine icon. This is an appropriate logo, which communicates the brand correctly in a professional way.
On the other hand, if you run a homeless shelter, a logo of a family driving in a luxury vehicle would not translate well for people in need of some assistance and possibly offend or make others feel bad. A more appropriate logo could be helping hands or a person inside a house eating a warm bowl of soup. This is not only more relevant, but communicates a more empathetic tone that shows the organization truly cares about and understands the needs of the local homeless population.
Take your Logo Design to the Next Level
I hope you found these top 5 tips helpful as you create or revamp your logo design. It can be challenging creating a unique logo that is simple, memorable, timeless, appropriate, and uses colors wisely. However, these tips can help guide you, so that you can create a logo that stands out and communicates your brand perfectly. If you are looking for an affordable, custom logo design for your business, consider Brand Chiro for your next project.