INNOVATIVE, HAND-CRAFTED WEBSITES
AMAZING, BEAUTIFUL CHIROPRACTIC WEBSITES
Your website is the online home where your patients can find you at any time. It is the first step in your marketing and advertising journey. With this in mind, we carefully craft your chiropractic website to be seamless, modern, clean and easy to navigate. Our custom chiropractic websites reflect your style and branding while visually and verbally telling your chiropractic story in an easily accessible way.
Why are we different?
No Templates Here
While many of our websites operate in similar formats, you will never see two that look exactly the same. We hand-craft each website to fit your brand and mission. Many website providers simply just add your logo and photo into their templates. Our mission is to give you a custom chiropractic website while maintaining a layout and system that works and proven with other clients.
Custom Written Text Content
Our custom written content was created to be easily read while educating potential patients on the benefits of chiropractic. This copy-written content is specifically for Brand Chiro partners and is constantly updated and improved. It's easy to read, but gives just enough detail so your potential patients understand chiropractic.
Created for People
Our mission is to create a website that is easy to understand and use. We craft each website based on your specific needs, and always keep the patient in mind when designing the flow and content. Your website is your 24/7 sales tool that is always on and available, allowing people to find you at anytime.
Incredible Photos
We love great photography! Each of our clients needs to have a professional photoshoot to capture high quality images to make your site stand out. This is done by a local photographer near you who either you find, or we help locate for you. In addition, we also custom pick stock photography that fits your brand and mission. Each Brand Chiro website has a different set of stock photos.
See more info for photography, pricing and setup by clicking the link below.
Professional Emails
The power of Gmail, for your practice! We use G Suite for our email addresses. Our team will set you up with an email address of your choice, with your website domain included. It's the power and security of Gmail, but with a professional looking email address with your website URL. This is an additional cost of $5/month per email address paid by you.
Pricing
Website Package  – $1,500 Project Fee* + $65/month
All of our websites come with custom chiropractic text content, stock photography specific to your website, and design.  We handle the complete creation from getting your domain name, all the way to launching your website.
Every Brand Chiro website requires a monthly fee of $65 in addition to your project price. We look at this as a partnership rather than just a standard fee. We give you once per month updates that you request: employee changes, event announcements, new pages and more. We provide all necessary maintenance and hosting. To wrap it all up, you get complimentary marketing consultations.
*Project Fee is split between three monthly payments
Looking for a 15% Discount?
In honoring affordability for great chiropractic websites, Students and Amped members receive a 15% discount on the prices listed above.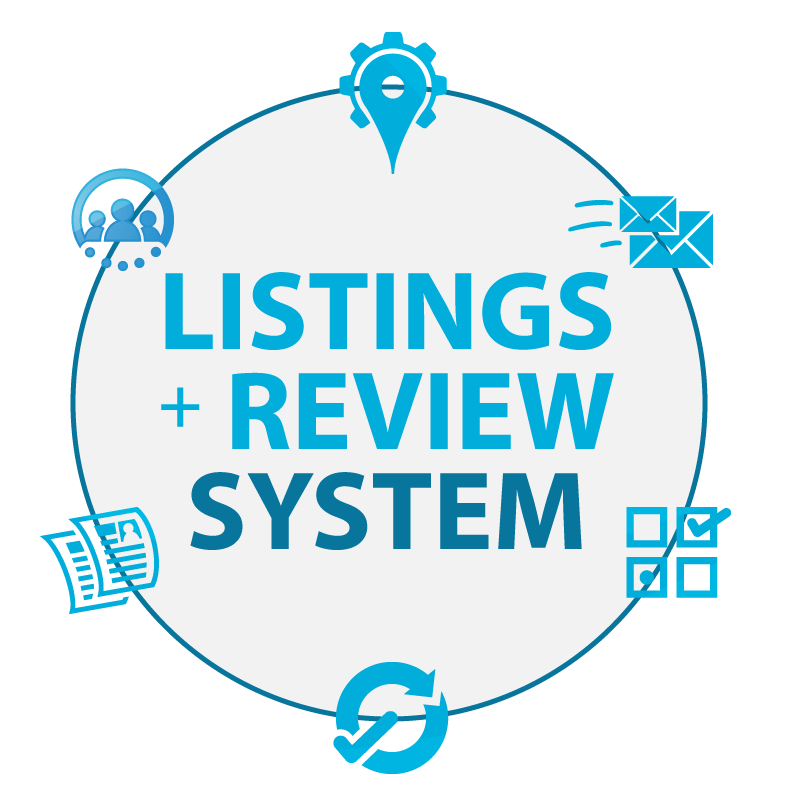 BOOST SEO & GET 5 STAR REVIEWS!
Our amazing LOCAL LISTING SERVICE and REVIEW GENERATOR will help list your practice online in the right places, and increase positive patient reviews.  We manage this all for you with this fantastic add-on.
Only $40/month for Brand Chiro partners ($60/month for non-partners)