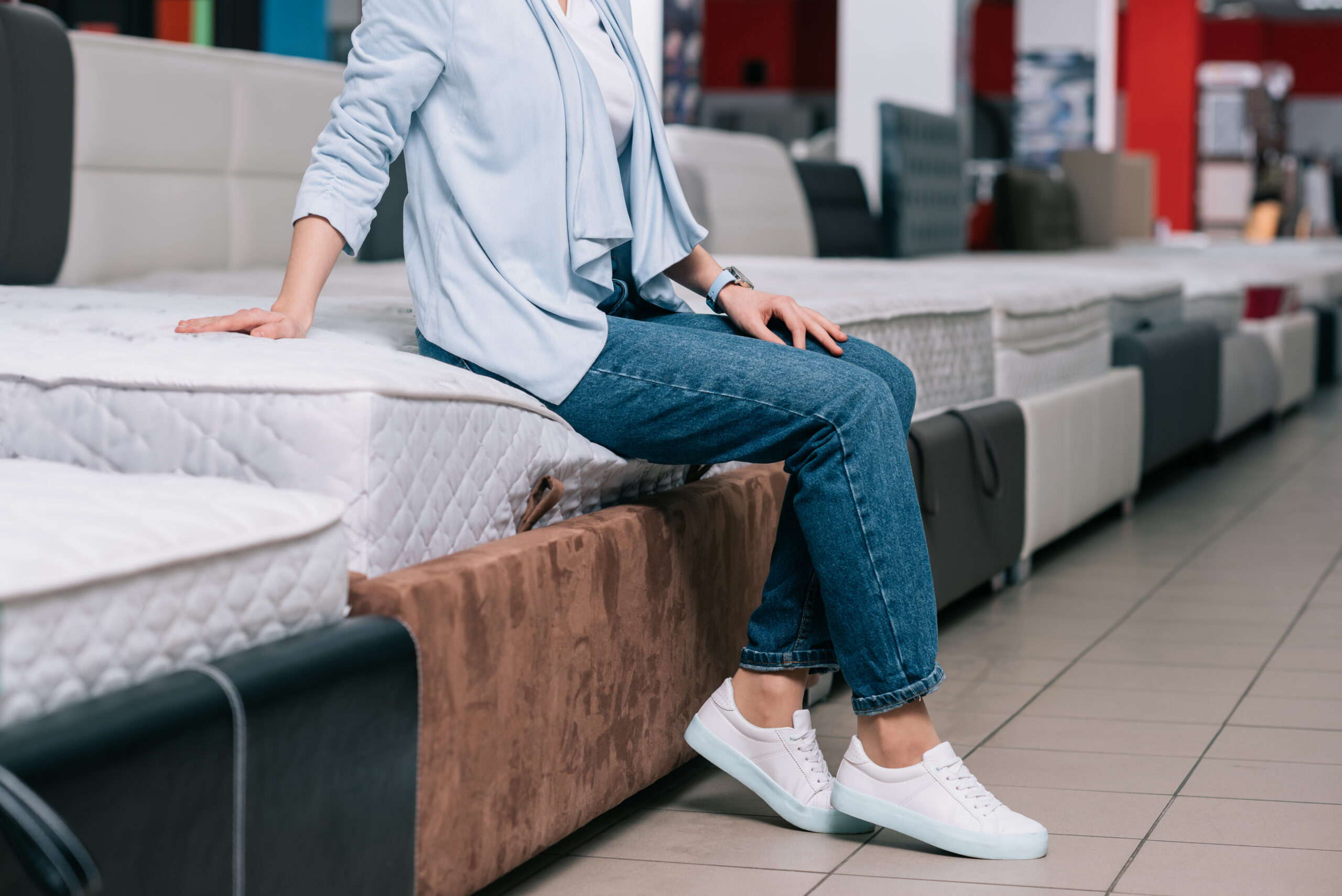 When it comes to your health and well-being, a supportive mattress can make all the difference. If you receive holistic care, such as chiropractic, massage, or physical therapy, a great mattress can help you maintain your properly aligned spine and body for lasting results. Since there are countless options for buying a mattress, it can be useful to know some tips from chiropractors. Keep reading to learn some tips about finding the best type of mattress for your needs.
Chiropractic Recommendations for Choosing a Mattress
When choosing a mattress, keep in mind that not all mattresses are created equal. Also, some mattresses are better suited for specific needs, such as back pain or a stomach sleeper.
Hybrid
A hybrid mattress contains innerspring systems for support and foam or latex for comfort. This creates a great mattress that is both supportive and comfortable. Indeed, a hybrid type will help you maintain a proper spine alignment and help reduce any pressure placed on your back, hips, shoulders, or neck. These mattresses are typically more expensive than a traditional type, but are a worthy investment for your ability to sleep well and receive proper support.
Innerspring
Innerspring mattresses contain coils, which provide consistent support throughout the mattress. These coils allow for equal weight distribution, as well as proper spinal support. This is a very affordable option for individuals and families. However, innerspring mattresses lack the superior pressure relief that is associated with hybrid types.
Memory Foam
Memory foam mattresses are a popular option for those that have back pain. This type of mattress offers equal weight distribution and provides proper spine alignment. Indeed, memory foam also helps reduce pressure and pain being placed on a person's shoulders and hips. A common issue with this type of mattress is that it can make people feel hot, which is something to keep in mind.
Latex
Latex mattresses will mold to your body without making you feel like you are sinking into the mattress. This type of mattress reduces pressure from your body, which is beneficial for those with back, hip, shoulder, or neck pain. Since this material is temperature-neutral, that means you will not become overheated as you may experience with less breathable mattresses. While latex is long-lasting, it is an investment.
Which Mattress Firmness Is Best for You?
Like mattress materials, the ideal firmness level is based on each person's body type, sleeping position, and comfort level. There is no universally perfect mattress that works for everyone. This is why it's helpful to talk with your local chiropractor about recommendations and tips for choosing the best mattress for your health needs.
Back Sleepers
Back sleeping is the most ideal sleep position, as the body stays in a neutral position. It's recommended to use a medium to medium-firm mattress, which will ensure that you receive proper support and comfort for the body. For those that weigh over 250 pounds, consider an extra-firm version, which can prevent the mattress from sinking and placing unnecessary pressure on the spine.
Combination Sleepers
For those that sleep on their side and back, it's a good idea to choose a supportive mattress that will make it easy to support both sleep positions. Like back sleepers, a medium to medium-firm model is a great choice. 
Side Sleepers
For side sleepers, a soft to medium firmness is best. This mattress allows a person to have proper support for their shoulders and hips without causing other areas of the body to sink. For those that are over 250 pounds, consider a medium firmness to help support and distribute your weight evenly on the mattress.
Stomach Sleepers
Out of all the sleep positions, stomach sleeping is considered the most unhealthy for the spine. If it's not possible to change sleep positions, it's best to choose a firm mattress. For those that are over 250 pounds, an extra-firm mattress is a good option to prevent you from sinking in the bed and causing unhealthy curves in the spine. 
We hope this article offers you some tips that can help you choose the best mattress for your needs. The next time you visit your local chiropractor, ask them for recommendations regarding a new mattress based on your sleep position, health conditions, and spine alignment. When you have a supportive mattress, you will soon discover what a difference it can make for your pain and discomfort. If you are a chiropractor, check out Brand Chiro to learn about how we are helping brand the future of chiropractic through our expert services, including chiropractic logo and branding, web design, SEO, advertising, social media, video marketing, and much more.