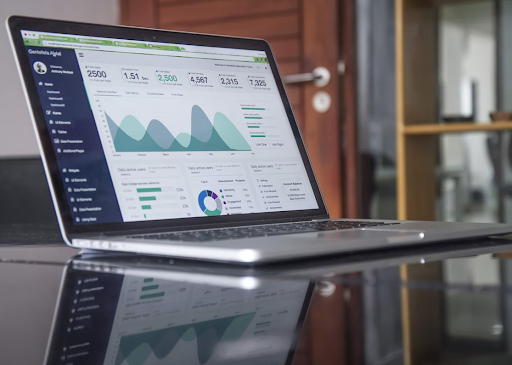 The Internet is becoming an undeniably effective marketing tool for people in various fields, including the healthcare industry. From SEO practices for landing pages to other healthcare marketing techniques, it's possible to reach your target market easily. One way to reach potential patients and keep your current patients informed is through a blog. Brand Chiro sees firsthand how much a regularly updated blog can benefit practices, so let's discuss our findings. 
1.Keeps Patients Updated 
Although you'll still need a formal information-sharing system, a blog can effectively reach a large patient base at one time, at least all of those who regularly search the web. You can post any changes to the practice on your blog and share them on social media to make your patients aware. 
2. Provides Valuable Information 
Although you may cringe knowing this, your patients are searching the web for the information they need when they're not in your office. It's not that they don't value your wisdom, but it's easier and quicker to perform a search than it is to call your office or schedule an appointment. And your patients don't want to bother you with trivial questions that can easily be found online. 
Not to mention, they want to walk into your office knowledgeable about their issue and potential treatments. That's why when you have a blog with accurate medical information, you're doing your patients a favor. Plus, you can feel confident knowing that your patients are receiving information from a trustworthy source. 
3. Draws in New Patients 
Additionally, with healthcare marketing techniques, you're luring new patients to your site when you have a blog. These individuals may search for medical information through an internet search. They'll come across your blog to find the answer to their question. When you have a strong blog with engaging content, you'll intrigue the reader. If they're ready to schedule an appointment for their health concern, they may choose you as their practitioner. 
Keep in mind that one study showed looking up health information on the web is one of the most commonly performed tasks online, so it's an easy way to get new patients when people are already on the web looking for information. 
4. Builds Trust 
When new or current patients need medical information, they want it from someone they can trust. As you continually supply high-quality content for the patients, you'll establish their trust. Moreover, you're doing it in a convenient, time-efficient manner since you can target many patients at once. 
 5. Can Help Expand Your Market
If you're an established chiropractor, you know that your patient load changes constantly. Patients move, some heal, etc. Therefore, you need to always have your line in the water, as a figure of speech. 
The only way to accomplish that is by having marketing techniques implemented at all times, such as with a blog. A blog is forever viewable to those searching the web, so you always have that "line" in the water.
By reaching a larger number of people, you'll have more prospective patients, especially when you're using SEO.  
6. Makes You Look More Approachable 
We're in a time when the Internet is becoming the main way people find a new practitioner. In fact, around 80 percent of people search for a practitioner online. While credentials and the practitioner's experience matter, prospective patients are using your website as their first impression of you. By having a blog, you look more personable and relatable, which puts you one step ahead of the competition.  
7. Bridges the Gap Between Patient and Practitioner
Communicating with a patient is much easier when they have some generalized understanding of the issue and treatments. They'll be able to follow along with you better and won't feel embarrassed to ask questions that they may feel should be general knowledge since they'll already know. Ultimately, patients will ask only the questions they need and will feel confident when speaking with you.
A blog is an effective way to keep your patients updated all at once. It's also a tool that you can use to make sure your patients have accurate information. Plus, you can use it to reach a broader patient base.
Discuss starting a blog run by professional healthcare marketing experts at Brand Chiro by calling 678-562-7893 or using our online booking tool.