We'll always have your back
If practice makes perfect, then we practice making your practice perfect. 
Our mission is to brand the future of chiropractic through modern, and engaging content.  Our focus is to educate communities on the power of chiropractic care through our holistic chiropractic marketing system, designed for every practice.
At Brand Chiro, we believe in chiropractic's power to improve the health of our entire world. The body has the incredible ability to heal itself through properly functioning nervous and immune systems. Our vision is that we will be part of a health revolution where people choose their body's innate intelligence rather than over-medicating and guessing with their health. We want to change lives by empowering chiropractors with the resources they need to reach their communities. We believe in our ability to create unique experiences and positive outcomes with our chiropractic marketing system for today's modern chiropractor.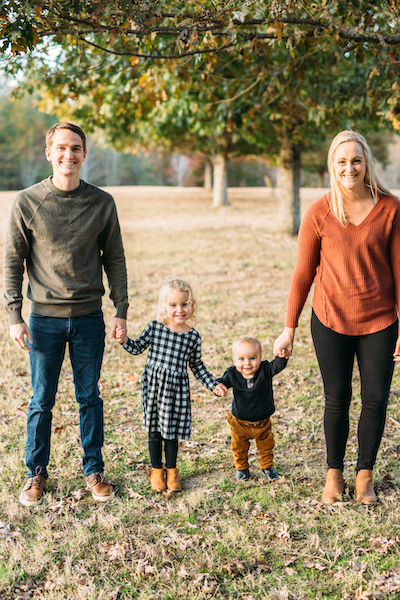 Brand Chiro was founded by Jesse Lavender, a marketing content director in Atlanta, GA. Jesse experienced chronic headaches that began in middle school and continued through adulthood. While creating video content for Life University, he realized that chiropractic care could help him. After a few adjustments he was hooked, and knew that he needed to dedicate part of himself to champion chiropractic care.  Brand Chiro was founded out of a belief in the vertebral subluxation, and its effects on the nervous system. Jesse knew that the world needed to see chiropractic as a true form of preventative health care.  Jesse lives in Atlanta, GA with an office in Buckhead at Atlanta Tech Village. He runs Brand Chiro with the help of his wife, Samantha.  Our team has designers, web developers, and video producers who create great chiropractic content across the nation.
Chiro Kids!
Our kids receive regular checkups and adjustments. We've had them on the spine-alignment train for their entire lives and fully believe in the power of chiropractic for kids at any age.  We're thankful for our personal chiropractors at Reach Chiropractic.