Whether it's been a while since the last time you branded, you're seeing a slight decrease in patients, your practice is merging, or you're expanding your services, among other reasons, you have the opportunity to rebrand. However, just putting paint over a hole in the wall won't effectively correct the problem. You'll still have the gnarly dent in the wall, just with paint over top of it. The same concept applies to your branding. You can recreate your image, but if you don't use the proper techniques, you still won't repair the problem or give the wall the desired look you want. 
At Brand Chiro, we're the repair company when you have a marketing issue. And even if you don't have a problem and are just ready for a new look, we can perform the remodel. As branding experts, our team can help your practice rebrand the right way through logo design, chiropractic video marketing, blogging, website design, content creation, and more.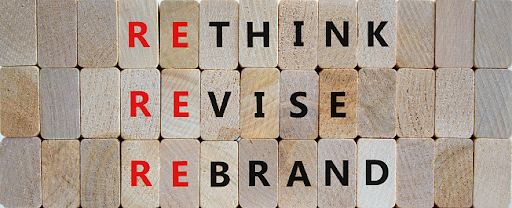 Reevaluate Your Target Market First 
At one point, you may have predominantly revolved your marketing efforts around the senior population, helping them achieve less back and neck pain. However, millennials are the current chiropractic fanatics. Whether they're tired of standard medical care or are looking to better their overall health, they're a large group looking for chiropractic care. Therefore, if you're noticing your patient's average age is getting a little lower, it might be time to rebrand with this audience in mind. 
Fortunately, if you're unsure of your target market, you may talk to a member of our team. We can conduct the marketing research for you and steer your project in the right direction. 
Assess Your Current Philosophy and Atmosphere
In the beginning, you may have been all about listening to patients. And hopefully, you still are. But now, you've incorporated advanced equipment into your practice. It's top dollar, high-end, and provides patients with benefits that no other chiropractor in the area can offer. This is absolutely a selling point and can become part of your new brand. 
Or, maybe, you've recently moved your building and chosen homey decor. You could now tout about it and make it a part of your brand — think where relief and comfort meet.
These are merely some examples. 
To examine, take a few moments to think about what your practice is all about currently. Have your values, equipment, location, or any other distinguishing factors changed during this time? If so, it's time to rebrand, and you need to make a list of everything that has changed. You need to spend time thinking about if your previous mission statement, core values, etc. have changed. 
It can be overwhelming to evaluate each aspect of your practice, and it might even be a bit confusing to really determine how you've changed and grown as a chiropractor. We can discuss with you every factor you need to consider and decide if you've grown since the last time you branded. We can then take into account any changes and use them as we create the following:
Chiropractic social media

Chiropractic website design

Chiropractic video marketing

Chiropractic blogs

Chiropractic web copy 
Analyze Your Current Traffic and Engagement
Whether you use Google Analytics or another similar program, look at the statistics. Are you still getting the same amount of traffic, or hopefully more, than when you first started? Or, are you seeing a steady decline? As you're researching, check how many views your chiropractic blogs are receiving. 
Check your video marketing as well. Are people watching your videos? Are they watching them most of the way through?
Visit any of your chiropractic social media pages. Are people engaging and sharing your posts? How many followers do you have? Is it rising or falling? 
If you're noticing less involvement, you might not be focusing on the correct demographic. Look at which posts seem to get the most reactions and comments. Base your new social media strategy around your new market and their interests. This is something often best left to professionals. 
At Brand Chiro, we offer an array of services to help you rebrand the right way. Rather than stress and spend time trying to figure out what's best for your brand or just patching the problem, let us do all the heavy lifting and give your brand the renovations it needs. 
Contact us today if you're interested in rebranding your practice. Call 678-562-7893, or use our online form.